Quality has been integral to education at EAC since its foundation with an organization of highly qualified administrators and faculty members who continuously push the envelope on quality. Complete and state-of-the-art facilities complement its human resources. The full support of the board and good governance are also important ingredients in the development of what the institution is now.
This quality has been achieved through varied quality assurance processes that made the school known to the academic world not only in the Philippines but also in Asia, Africa and the Middle East.
The school, through the able leadership of its President, Dr. Jose Paulo E. Campos supported by senior education leaders committed to quality, has been sustaining its accredited status for the majority of its program offerings, has current ISO certification, had undertaken a CHED ISA visit, has extensive networking and linkages, and had undergone benchmarking activities, among others. To fully support our quality assurance initiatives, we had launched also our 7S Good Housekeeping and our monthly internal audit for continual improvement not only of our quality management system but also of our human and physical resources. The roadmap to quality was also launched in 2016 to set direction on how and when to achieve our goals and targets.
The school had also created several quality assurance teams to support and help the administration sustain its operation such as the Quality Management System Team, 7S Good Housekeeping Team, and Internal Auditors Team, among others through the initiative of the Director for Planning and Quality Management Office who is also the Vice President for Academic Affairs, Dr. Ellen S.N. Salac, fully supported by her President.
To date, we have reaped the fruits of our hard work and efforts through the following awards and recognitions:
Awarded with the most number of accredited programs in the College category (Number 1) by PACUCOA for three-consecutive years (2016-2018);
The first Level III Criminology program in NCR in 2017, awarded by PACUCOA;
ISO 9001 certified for its QMS for two (2) years now with no NC's in the 2015 version and only one (1) NC in the 2008 version;
Granted deregulated status by CHED in 2016; and
Awarded the BS Criminology program by PRC for its outstanding performance in the Licensure Examination and recognizing its Level III status in 2018
As our commitment to our stakeholders, we will continue to improve our services and facilities to fully satisfy their requirements and to be truthful to our vision and mission.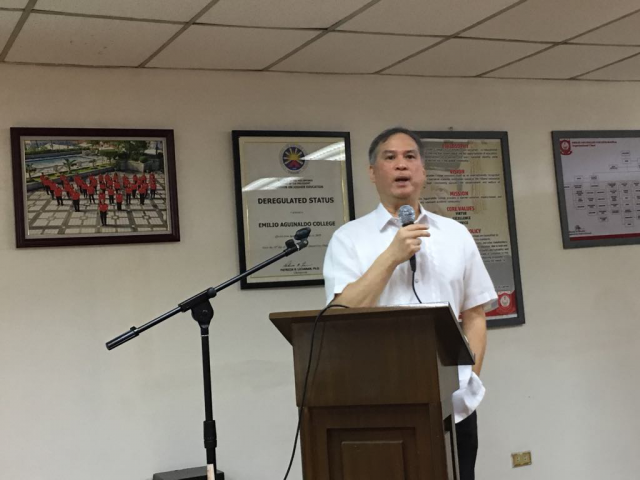 The Man at the Forefront of EAC's Success in Quality Assurance
Dr. Jose Paulo E. Campos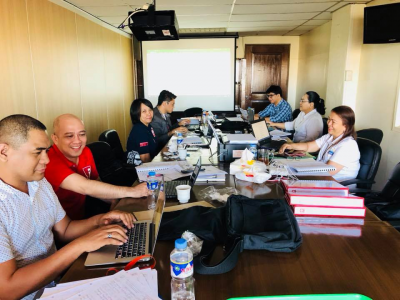 The EAC-Manila QMS Team in Action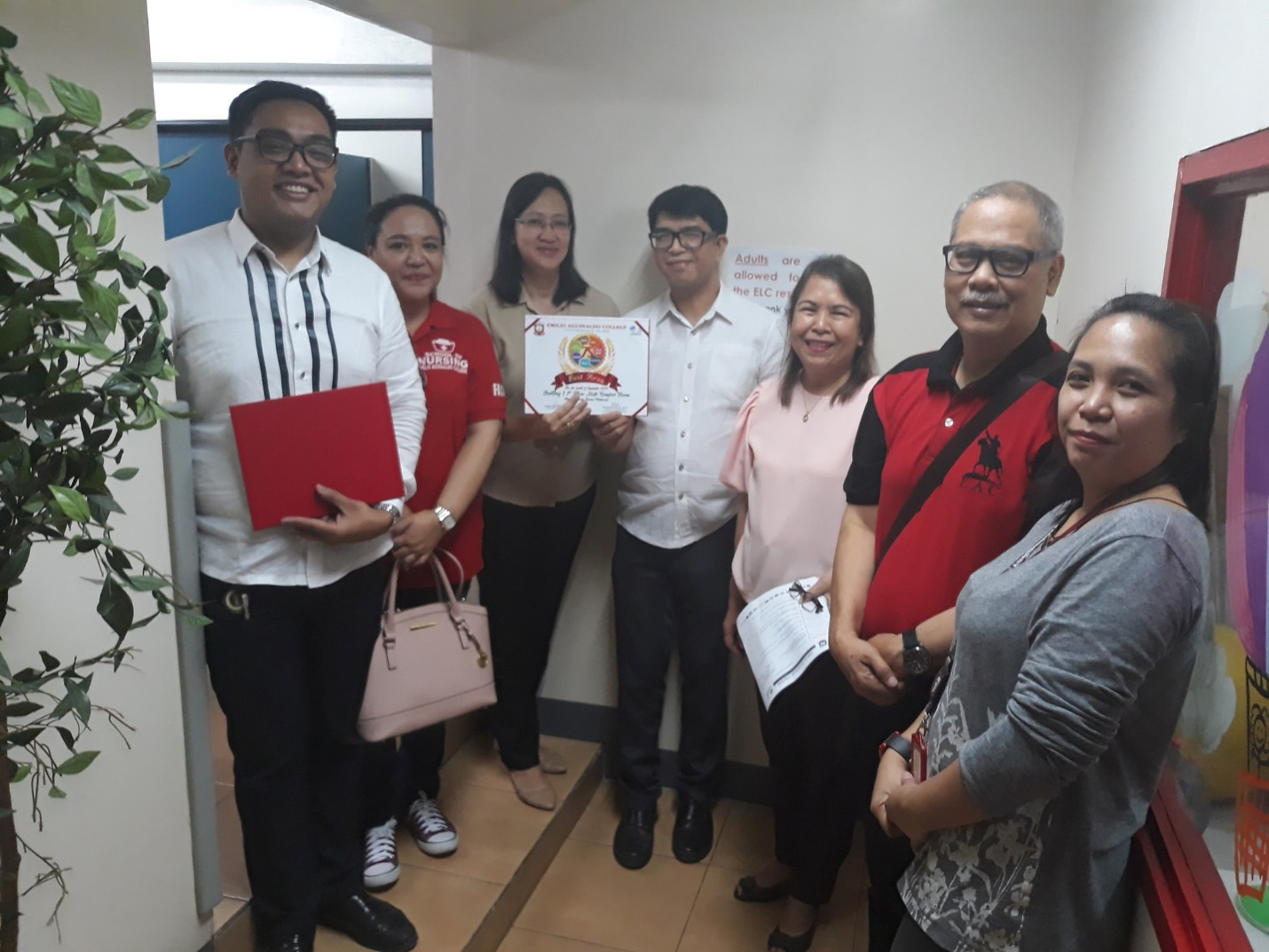 The 7S Good Housekeeping Team during the awarding of Best Areas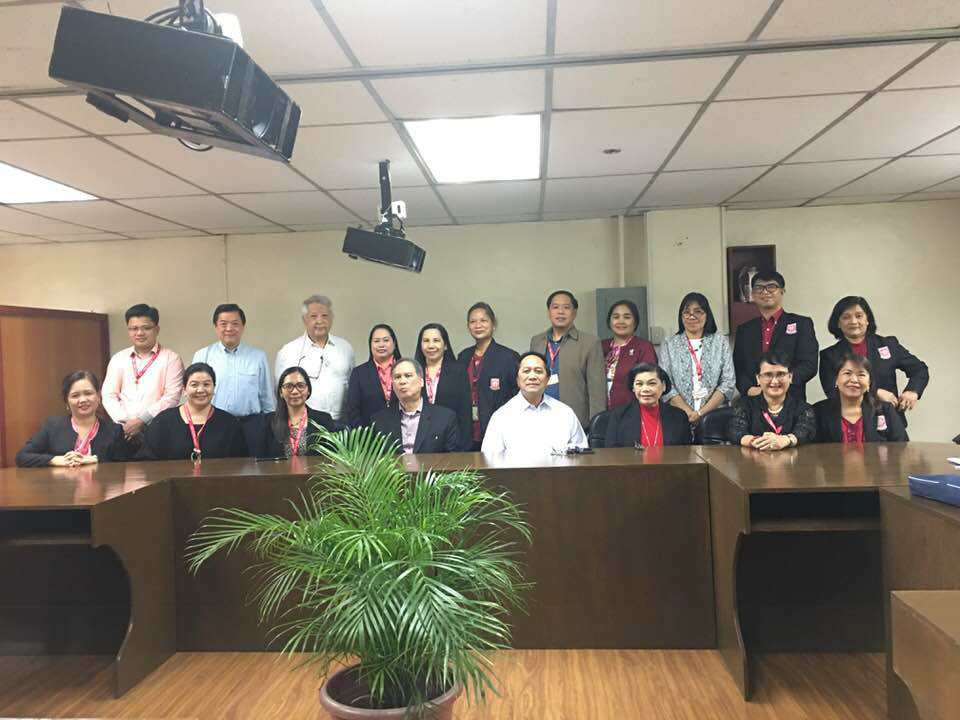 The Top Management during the CHED ISA visit engaged in the Dialogue and Interaction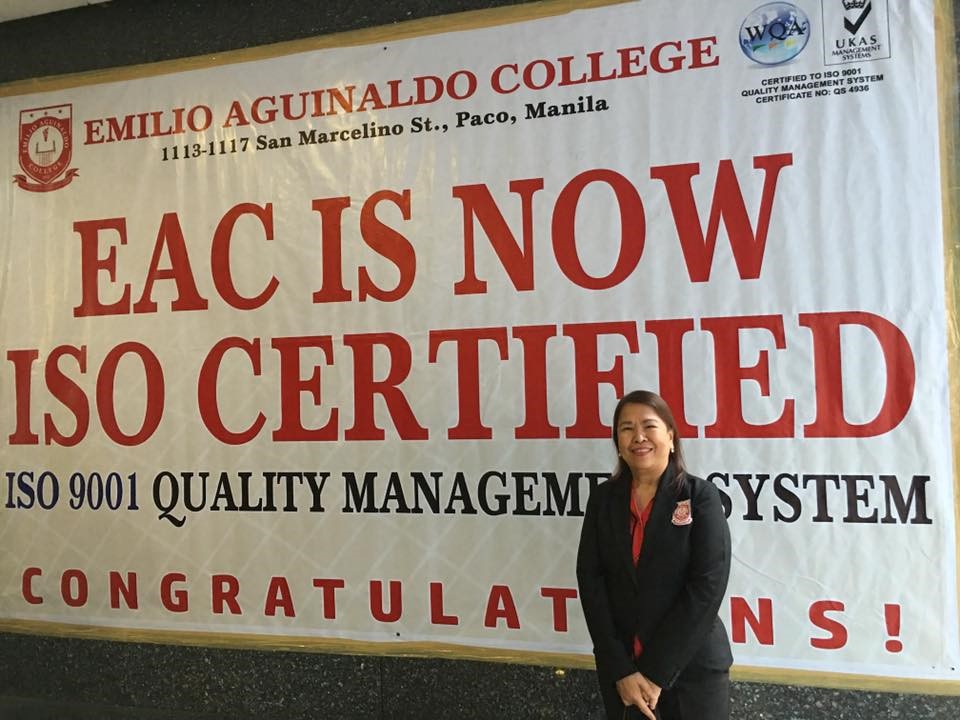 The Lady Behind the Scene
(Dr. Ellen S.N. Salac)
The Hardworking Staff of PQMO