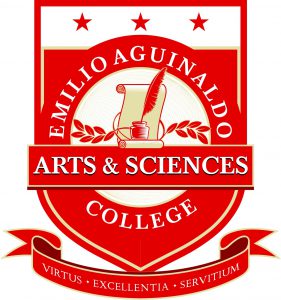 SCHOOL OF ARTS AND SCIENCES

MISSION STATEMENT
The School of Arts and Sciences performs the most essential and major function of servicing the other colleges in this institution by offering the general education courses in all degree programs, in addition to the course offerings under it.
In consonance with the EAC Mission and Vision, it aims to provide quality education for quality leadership to achieve a life of quality and to develop educated people with morale and wisdom for the upliftment of life to its fullest extent and contribute for the growth and development of the community and the country as well.
OBJECTIVES 
Specifically, the School of Arts and Sciences aims to: 
Provide the best foundation in liberal arts and sciences and impart quality education relevant to the needs of the community and the country;
Offer lifelong learning, technology and innovation through continuous research in the arts and sciences and make the students acquire maturity in intellect, values and personal and social relations;
Develop national consciousness and concern and explore the community as a laboratory involved in social service through extension services and community outreach; and
Prepare students to become productive, competent and globally competitive professional leaders of the society and of the world in the various disciplines.