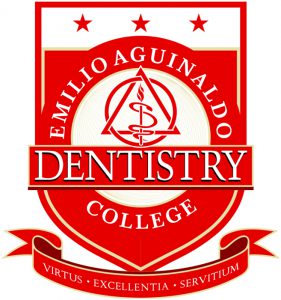 SCHOOL OF DENTAL MEDICINE
VISION
The EAC School of Dentistry envisions itself to be the leading institution in the Philippines providing excellent 21st century dental education committed to the transformation of students into compassionate and competent dental professionals for the advancement and welfare of the community.
MISSION
The mission of EAC School of Dentistry is to create a student-centered, competency-based academic environment that will develop and equip its students with well-rounded theoretical foundation and first-rate skills to be able to render high quality patient care and service, be able to assume leadership roles in the community, be able to undertake research, and live the core values of Virtue, Excellence, and Service.
PROGRAM OBJECTIVES
The specific program objectives of EAC School of Dentistry are to:
Offer opportunities for quality and relevant dental education to enhance student experiences and capabilities to assist in the promotion of oral and overall health of the community and to provide easy access to high quality dental care as guided by the Code of Professional Ethics;
Develop the totality of being of students through the relentless pursuit of scientific knowledge through research, uphold moral values, establish good human relations with peers and the community through community education and outreach programs and maintain and advocate physical, mental and spiritual fitness as guided by the Supreme Being;
Uphold cultural and national values, inculcate high respect and admiration for one's national identity while attaining a globally competitive personality;
Mold excellent dental professionals and future leaders in the field of dental science and practice, in both the local and the global milieu.