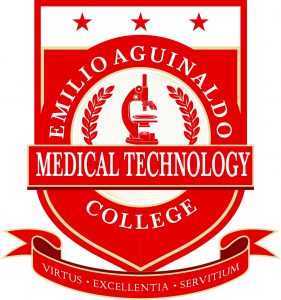 SCHOOL OF MEDICAL TECHNOLOGY
VISION AND MISSION:
The school of Medical Technology endeavors to produce Medical Technology graduates who are scientifically competent to deliver the full spectrum of the course updated with the modern technology.
SPECIFIC OBJECTIVES:
To provide equal opportunities to those who aspire to endeavor in medical technology and related fields.
To help medical technology students to acquire and develop skills, knowledge and attitudes to contribute to overall social, mental and physical health of the community and country.
To stimulate creative thinking among students to enable them to acquire and develop skills in instrumentation and laboratory diagnostics and scientific research methods and processes.
To establish quality training and education to prepare medical technology students for leadership in facing challenges of both national and global development.
To instill among students good moral values vital in the molding of highly disciplined, honest, socially responsible, hard working, obedient and self-reliant medical technologists.