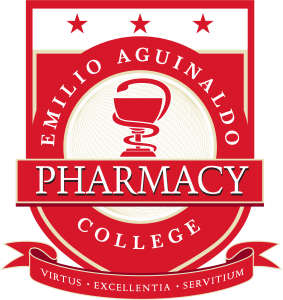 SCHOOL OF PHARMACY
The EAC-School of Pharmacy (SoP) is an institution of higher learning that utilizes student-centered learning environment and pedagogy to foster conceptual understanding, knowledge reproduction, and skills development necessary to produce scientifically and globally-competent Pharmacists.
It provides education for future pharmacist so they may practice in major fields including community pharmacy, hospital pharmacy, and industrial pharmacy.
Vision
To be the preferred institution for Pharmacy education in providing a learner-centered academic environment by exemplifying excellence in instruction, research, and community service.
Mission
To ensure the development of globally-competitive and socially-responsible pharmacy professionals by adhering to the highest standards of academic excellence through an inclusive, learner-centered environment.
Program Educational Objectives
The Bachelor of Science in Pharmacy Program aims to produce graduates who:
– Practice pharmacy in a professional and ethical manner
– Provide pharmaceutical care
– Conduct relevant research and disseminate findings
– Apply managerial and entrepreneurial skills
– Communicate and facilitate effectively.