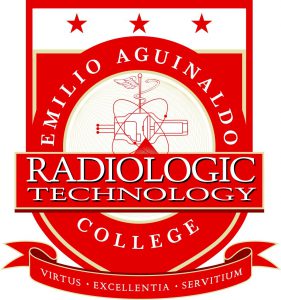 SCHOOL OF RADIOLOGIC TECHNOLOGY
VISION 
The School of Radiologic Technology commits itself to provide students with an opportunity to relate theoretical knowledge to practical training to make them better prepared for life, and their future integration into working environment.
MISSION
The mission of the School of Radiologic Technology is primarily to develop a total person of broad tolerant and intelligence perspective, able to enhance his quality of life, and to contribute to the total development of the country through quality education in the field of Art, Science and Technology of Radiologic practices.
PHILOSOPHY
The school offers a degree program in Bachelor of Science in Radiologic Technology whose graduates should be able to:
Contribute to the growth of learning and skills in Radiography.
Integrate different avenues of knowledge in various Radiologic modalities in a viable learning experience for continuous advancement of Radiologic Technology Education.
Train students as well in creative, critical thinking and mastery in expressing the art of Radiologic Technology.
Develop awareness of the manifold innovative changes, issues and concerns encountered in the practice of Radiologic Technology profession.